News


01.02.2021
!!! NEW RELEASE – CATHERINE OR THE WILD YEARS OF YORE !!!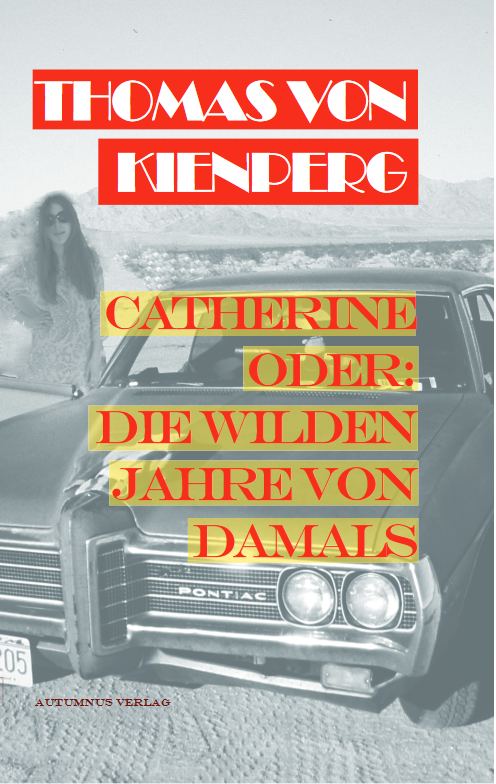 My own memories have inspired me to my new book "Catherine or the wild years of yore", once again released by my long time publisher Autumnus-Verlag in Berlin. We inside find some general human subjects such as youth, rebellion or the way to find oneself, all embedded in a magnificent story, which yet throws a final afterglow on a heyday of youth culture, unique in our human history and which will be never to rise again. And eventually, who of us had never heard of ‒ never heard of those nostalgic days of love and peace, which set a whole generation on fire and in sheer enthusiasm? May those times, just like all things past, more and more fade away, thus the dreams and desires of the young generation have remained just like that at all times. To grant expression to all these dreams and desires was my major motivation ‒ together with the wish, that the yearning for a better world will never cease to exist in the hearts of our youth!
READING >>>
MORE INFORMATION ON THE BOOK >>>
---
07.10.2020
My announcement in terms of a new publication with my editor now comes to a more detailed state. Since the new creation comprises, in form and content, a new inspired form of narrative arts, I encouraged myself to present its theory to the reader in the following essay.
TRAGÉDIE EN POÉSIE. EINE KUNSTFORM IN DER BETRACHTUNG. >>>
---
21.08.2020
The somewhat sparse entries during the last weeks and months seem to suggest an inferior poetic activity ‒ but fortunately appearance is deceptive, for the poet often is the most prolific when he gives the least signs of his achievements. From the almost exclusive work on lyric poetry of the latest period I now have turned towards the vast domain of epic literature again: a volume of narrations, a novel just recently finished, a philosophical work as well as ‒ actually ‒ a volume of personal memories, slowly but gradually growing, momentarily engage all my efforts. Besides, I also have to put up with the challenges of everyday's life, which is not always an easy thing for a poetic man in our utterly non-poetic time. Things could go worse even, if we may say so: then if reality with all its platitude and hollowness certainly is a steady touchstone for the poet, he vice versa has always the opportunity to enter the realms of poetry in order to create his own mental reality.
Therefore I hope to be back soon with some more detailed news concerning a publication with my editor, which will, I promise, keep ready some big surprise: at this point, I only want to reveal as much as it will be virgin soil, so to say terra incognita, which I am going to work on.

---
21.04.2020
01.03.2019
!!! NEW RELEASE – SCHWANENGESÄNGE. LIEDER UND GEDICHTE !!!
An anthology of some of my best lays and poems has been released by the publisher Autumnus-Verlag in Berlin under the title "Schwanengesänge". This title has appeared even more appropriated to me, as this book is equal to farewell: for just as the swan sings about his forthcoming death, the poet bids farewell to a world, for which there seems to be no more room in our modern times.
The major element is the fading side of human life, which – very often allegorical – finds its expression in the elegiac nature-poems as well as in those lays embracing the past in a highly yearning and devotional manner. In the appendix of the book there can be found a stylistics, where the reader gets a methodical insight into the basics of the art of poetry. Dedicated to all friends and enthusiasts of classical and traditional poetry!
READING >>>
MORE INFORMATION ON THE BOOK >>>
---
23.12.2018
!!! MERRY CHRISTMAS AND A BLISSFUL NEW YEAR !!!
06.04.2018
Edvard Griegs Suite "From Holbergs Time" served me as a source of inspiration for the following poem
22.01.2018
22.12.2017
!!! MERRY CHRISTMAS AND A HAPPY NEW YEAR 2018 !!!
---
15.11.2017
17.01.2017
The inspiration for the versification of the subsequent
Lay of Robin and Marion
got effected by casual acquaintance with the
Jeu de Robin et Marion
of the French Minstrel Adam de la Halle (different name versions). It is considered as some kind of medieval musical comedy, a so-called "pastourelle", whereof the manuscript had been drafted in the native, Picard dialect of the minstrel; along with the original version there fortunately was also a well-executed English translation for support at hand.
The contents of these kind of pastorals were usually highly profane and very often kept in a jester's tone, at times containing crude parts too, so that the challenge was to mitigate them, however, without putting any force upon the basic and humorous tone of the piece. As for its metre, it seemed quite obvious to choose an ancient form according to the chronology of the piece: the choice has been made in favour of the younger Nibelungen-verse, in which, in contrast to the classical, several hemistichs appear smoothly rounded to iambs of three regular stressed syllables each; furthermore, it discounts the typical four stressed syllables of the final hemistich so that the very same appears syncopated to the three regular stressed syllables like the rest of the hemistichs instead. I hope indeed having acted to the very best of the piece and the well-disposed reader may be pleased with it!
LAY OF ROBIN AND MARION >>>
---
!!! MERRY CHRISTMAS AND A HAPPY NEW YEAR !!!
---
31.10.2016
17.06.2016
Along with the completion of three novellas as well as some philosophical drafts the latest result of my labour represents a grammar to lyric poetry of the German language. Since things as such usually have to get painfully scrabbled about in various compendia, I well attempted to convey its most important principles
in cumulo
. If thus my script is of some practical value, I may be well content with. However, my dearest wish was to reawaken the interest and passion for our classical poets to a major extent and to support the reception of their opera; and if only one single man puts his pen to paper and gives himself a honest try in composing his own poem, I feel a thousandfold rewarded for my efforts in this respect.
TRACTATULUS LYRICUS PRIMAE PARTIS >>>
TRACTATULUS LYRICUS SECUNDAE PARTIS >>>
TRACTATULUS LYRICUS SECUNDAE PARTIS FINIS>>>
20.12.2015
I would like to wish a reflective Christmas and a Happy New Year to all visitors of this site! May the lucky and happy ones be humble in mind and may the Redeemer in particular befriend those who are afflicted and distressed in heart; all this, wholeheartedly, wishes the writer of these lines and also a good friend of his, to whom we owe the following fine complementary poem!
WEIHNACHTSWUNDER >>>
---
14.09.2015
A biography of the Bavarian king Louis II., who in history is known as the "fairy king", has inspired me to the following poem. His life and memorable death affected my interest to a considerable degree; in numerous of his ideas and thoughts I could, indeed, find myself, so that I attempted to raise a memorial in his honour! May thus his Manes mildly accept it as a living testimony therefore, since his fame is still unforgotten! Glory to his memory forever and … may his soul rest in peace!


---
A recent itinerary trip to Rome inspired me to the following poem – "Memories of Rome", which, as a friend recently most truly meant, could be well esteemed an apotheosis of Rome. The poem is composed, according to its metre, of alternating anapests, of which the first anapest on behalf of the anacrusis is acephalic – ergo shortened by one syllable – and in fact an iamb! It shall be dedicated to the favourable reader and modestly laid unto his hands; just as much as the poet trusts therewith to please the readers' heart, he humbly pleas to forbear if, on several occasions, he failed to meet the high pretence the reader rightly so raises on the classical poet!

!!! NEW RELEASE - HISTORICAL NOVEL "BLUT VON ALBION" !!!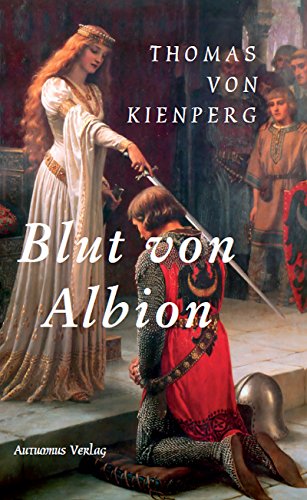 "Blut von Albion" is the latest manifestation of the romantic historic novel. Its focal point represents the story of twain enemious dynasties during the English Middle Ages, whose descendants fall in vigorous love.
"Blut von Albion" recalls the old, however eternally new motif of Shakespeares' Romeo and Juliet and is abducting us in yonder eventful times, when valiant knights still fought for the courtesy of noble Ladies and the immortal spirit of the great heroic epic was still alive.
"Blut von Albion" recounts the fortunes of the young Claire de Gaiforte, who gets abducted by the outlaws of Sherwood Forest. On the occasion of their adventurous quest for the lost Lady the young knight Godefroy and the Count of Gaiforte gradually unveil the secret of her ravishment: the track is leading to Blacktower, the castle of the Baron of Boisvert …
"Blut von Albion" is the Song of Songs of poetry and the eternal and marvellous mystery of courtesy, which even after centuries did not loose anything of its incomparable fascination!
16.10.2014
Constantly looking for to allocate values their right place, this time my main concern has been to merit one of the most underrated poets of Austria a closer look. Even unbearable it seems to us, the way our time and society make modern bungling their false gods, whilst old masters are fairly mentioned on advantageous occasion only: thence, it is high time to pay consideration to the works of
Ferdinand von Saar
and once again to pay attention to the very credit of this outstanding poet of our country!
FERDINAND VON SAAR - DER HEIMLICHE NATIONALDICHTER ÖSTERREICHS?
---
11.08.2014
13.07.2014
Inspired by a recent itinerary trip, I now may introduce my latest ballad "Der Jungfrauenturm zu Visborg" to the well-esteemed reader. A highly difficult moment of the opus represents its trochaic conception, which to surmount I specifically regarded a challenge this time. An extraordinary consideration doubtlessly merited the very circumstance, wherefore it is, indeed, difficult to compose a German poem in trochees, hence the majority of our lyric poetry is in iambs; according to this, I had to cope, besides the habitual work, with the double hassle of the trochaic verse, which notably consists of the falling meter at the beginning of a verse-line; to surmount this obstacle was my primal order by now, and well I may trust in the reader's fair equity having resolved this kind of job to mutual advantage!

DER JUNGFRAUENTURM ZU VISBORG >>>
---
28.04.2014
On the occasion of a promenade across those sceneries where I spent my childhood I got inspired to the subsequent poem called
Various reflexions, which will be given a more detailed comment in the preface, have disposed me to this attempt actually most unpoetical to compose a series of epistles and essays in order to pick up subjects of common interest and to treat them out of the poets' perspective.
To illuminate new aspects and details, to offer incitations and possibly to encourage the one or the other in their opinions – but also to represent a distinctly defined position in terms of views of contradiction, these are the prime intentions of this attempt. May it contribute to animate our society to self-criticism and personal responsibility and therefore to render this world a little better world!

Epistles and essays to subjects of common interest

PROLOGUS >>>
I. VOM WÄHLEN ODER DIE GROSSE WAHL-LÜGE >>>
II. VON DER RECHTEN BILDUNG >>>
---

12.12.2013
!!! NEW RELEASE – HISTORICAL NOVEL "DIE FALKENBURG" !!!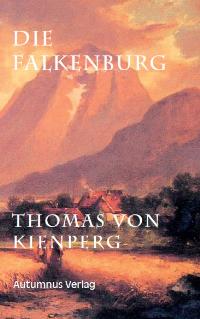 Good things come to those who wait, we could say in a very appropriate manner in consideration of my long silence in this forum. And as a matter of fact, I am now back with some kind of a blast – my latest historical novel "Die Falkenburg" has been released by the publisher Autumnus-Verlag in Berlin.
"Die Falkenburg" – this is the affecting story of the young Baroness Béatrice of Teuffenbach, who needs to – in absence of her Lord, the Count of Welsersheimb, who as an officer stands by the emperors' guards – suffer all kinds of hassle and in the storms of those very eventful times walks through a process of maturity. On her spiritual search she finally reaches the crossroad of her life …
"Die Falkenburg" is a story full of wonderful romance and tells us from the eternal mysteries of love, battle and death! Let us abandon to yonder engrossed world full of bugle chimes, aurora and whispering groves, which has become so utterly strange and incomprehensible to our presence and where the changeful fortunes of the people then have fulfilled, as ideas such as honour, virtue or courtesy were still alive amongst the humans.
"Die Falkenburg" is a story written in the language of poetry, which is abducting the reader into the enchanting realms of romanticism and fills him with the very certitude that we have to discover a superior world within ourselves to which, if more or less consciously, everybody feels attracted to.
"Die Falkenburg" is last but not least – and such literally indeed – merely an original book, an alternative to the trends of literature in the present, a declaration of love to poetry and – above all – a successful manifestation of the self-proclaimed "dernier chevalier véritable du romantisme"!

READING >>>
MORE INFORMATION ON THE BOOK >>>

FOR PREVIOUS ARTICLES PLEASE SEE "TABULARIUM"