News


04.03.2023
!!! NEW RELEASE – THE HOURS OF DUSK OF YESTERYEAR !!!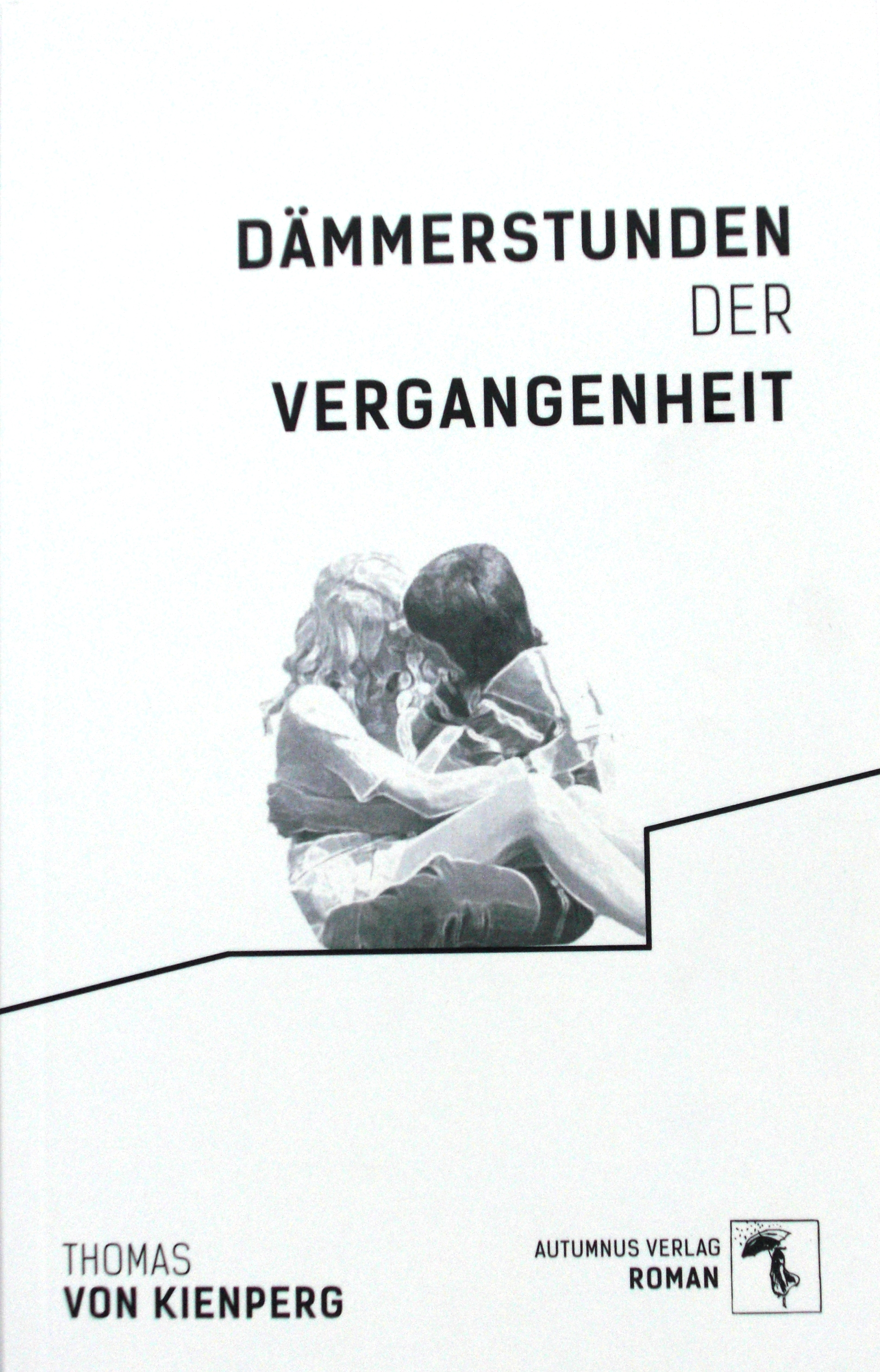 With joyful modesty I wish to lay my latest book, entitled "Dämmerstunden der Vergangenheit (The hours of dusk of yesteryear)" unto the hands of the favourable reader. Just as I wrote elsewhere, the work is considered to be the real successor of "Catherine oder die wilden Jahre von damals (Catherine or the wild years of yore)" and represents the second part of a novel-series conceived as a trilogy, whose thematic unity finds its condensation in the spiritual recall of a vanished childhood and youth and in the wistful dedication to a bygone world and time. In the foreground we find the memories of affecting happenings in our life: first pleasure and pain, first kiss, first love ... but also the realisation, that all those things remain single and unique in life and never return again, when once belonging to the past. All those experiences ‒ "the hours of dusk of yesteryear" ‒ may become consoling companions in bad times, but also demons of self-destruction deep within ...
READING >>>
MORE INFORMATION ON THE BOOK >>>
---
This current year, for my part, has unfortunately been overshadowed by a very serious disease, throughout which I was for a while abasic, if not to say almost entirely bereft of my mobility: multiple therapies and trainings, along with a very iron self-discipline have brought me back on the way of recovery, wherefore I would like to thank God with all my heart! As for now, I am very much looking forward to my final recovery with hope and confidence and would also like to encourage those, who just see themselves entangled in the boundaries of doom, to endure and not to lose courage: there will come better days again!
Nevertheless, the muse inside of me did not go entirely idle. So in the meantime there was a script completed, which is already on the editor's hand awaiting to get published. The new creation follows the tradition of its predecessor "Catherine or the wild years of yore" and is the second part of a novel-series disposed as a trilogy. Furthermore, I find myself absorbed by the translation and transcription of three treatises on witchcraft as well as different corrections. I am looking forward to the publication of my new book with great pleasure.
---
Tying up to an essay written two years ago, I would like, according to my maxim that a poet shall also have the courage to possibly unpopular point of views and opinions and to take a stand in regard of current affairs, to present the following epistle to the reader.
DIE KRISE - EINE BESTANDSAUFNAHME ODER: WAS BLEIBT?
>>>
---
05.11.2021
To brighten up these clouded days by means of poetry, I would like to present the dearest reader a little romantic poem, wherein a man recalls the yesteryear of his life and sings about his early love.
ELAINE >>>
---
01.02.2021
!!! NEW RELEASE – CATHERINE OR THE WILD YEARS OF YORE !!!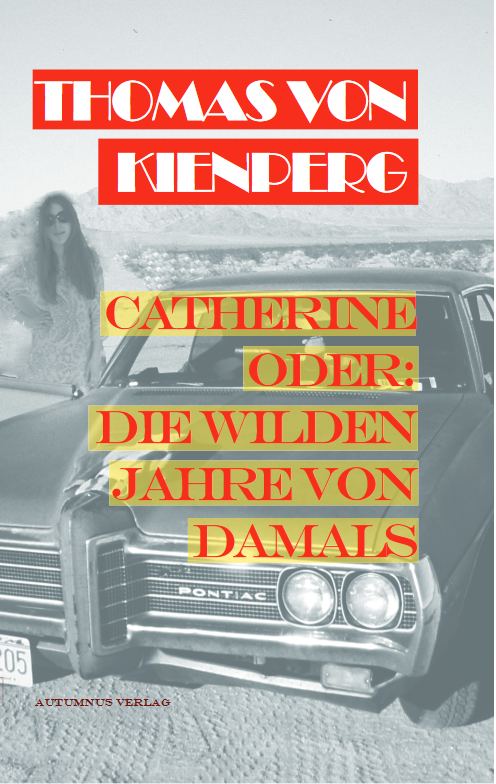 My own memories have inspired me to my new book "Catherine or the wild years of yore", once again released by my long time publisher Autumnus-Verlag in Berlin. We inside find some general human subjects such as youth, rebellion or the way to find oneself, all embedded in a magnificent story, which yet throws a final afterglow on a heyday of youth culture, unique in our human history and which will be never to rise again. And eventually, who of us had never heard of ‒ never heard of those nostalgic days of love and peace, which set a whole generation on fire and in sheer enthusiasm? May those times, just like all things past, more and more fade away, thus the dreams and desires of the young generation have remained just like that at all times. To grant expression to all these dreams and desires was my major motivation ‒ together with the wish, that the yearning for a better world will never cease to exist in the hearts of our youth!
READING >>>
MORE INFORMATION ON THE BOOK >>>
---
07.10.2020
My announcement in terms of a new publication with my editor now comes to a more detailed state. Since the new creation comprises, in form and content, a new inspired form of narrative arts, I encouraged myself to present its theory to the reader in the following essay.
TRAGÉDIE EN POÉSIE. EINE KUNSTFORM IN DER BETRACHTUNG. >>>
---
21.08.2020
The somewhat sparse entries during the last weeks and months seem to suggest an inferior poetic activity ‒ but fortunately appearance is deceptive, for the poet often is the most prolific when he gives the least signs of his achievements. From the almost exclusive work on lyric poetry of the latest period I now have turned towards the vast domain of epic literature again: a volume of narrations, a novel just recently finished, a philosophical work as well as ‒ actually ‒ a volume of personal memories, slowly but gradually growing, momentarily engage all my efforts. Besides, I also have to put up with the challenges of everyday's life, which is not always an easy thing for a poetic man in our utterly non-poetic time. Things could go worse even, if we may say so: then if reality with all its platitude and hollowness certainly is a steady touchstone for the poet, he vice versa has always the opportunity to enter the realms of poetry in order to create his own mental reality.
Therefore I hope to be back soon with some more detailed news concerning a publication with my editor, which will, I promise, keep ready some big surprise: at this point, I only want to reveal as much as it will be virgin soil, so to say terra incognita, which I am going to work on.

---
21.04.2020
01.03.2019
!!! NEW RELEASE – SCHWANENGESÄNGE. LIEDER UND GEDICHTE !!!
An anthology of some of my best lays and poems has been released by the publisher Autumnus-Verlag in Berlin under the title "Schwanengesänge". This title has appeared even more appropriated to me, as this book is equal to farewell: for just as the swan sings about his forthcoming death, the poet bids farewell to a world, for which there seems to be no more room in our modern times.
The major element is the fading side of human life, which – very often allegorical – finds its expression in the elegiac nature-poems as well as in those lays embracing the past in a highly yearning and devotional manner. In the appendix of the book there can be found a stylistics, where the reader gets a methodical insight into the basics of the art of poetry. Dedicated to all friends and enthusiasts of classical and traditional poetry!
READING >>>
MORE INFORMATION ON THE BOOK >>>
---
23.12.2018
!!! MERRY CHRISTMAS AND A BLISSFUL NEW YEAR !!!
06.04.2018
Edvard Griegs Suite "From Holbergs Time" served me as a source of inspiration for the following poem
22.01.2018
22.12.2017
!!! MERRY CHRISTMAS AND A HAPPY NEW YEAR 2018 !!!
---
15.11.2017
17.01.2017
The inspiration for the versification of the subsequent
Lay of Robin and Marion
got effected by casual acquaintance with the
Jeu de Robin et Marion
of the French Minstrel Adam de la Halle (different name versions). It is considered as some kind of medieval musical comedy, a so-called "pastourelle", whereof the manuscript had been drafted in the native, Picard dialect of the minstrel; along with the original version there fortunately was also a well-executed English translation for support at hand.
The contents of these kind of pastorals were usually highly profane and very often kept in a jester's tone, at times containing crude parts too, so that the challenge was to mitigate them, however, without putting any force upon the basic and humorous tone of the piece. As for its metre, it seemed quite obvious to choose an ancient form according to the chronology of the piece: the choice has been made in favour of the younger Nibelungen-verse, in which, in contrast to the classical, several hemistichs appear smoothly rounded to iambs of three regular stressed syllables each; furthermore, it discounts the typical four stressed syllables of the final hemistich so that the very same appears syncopated to the three regular stressed syllables like the rest of the hemistichs instead. I hope indeed having acted to the very best of the piece and the well-disposed reader may be pleased with it!
LAY OF ROBIN AND MARION >>>
---
!!! MERRY CHRISTMAS AND A HAPPY NEW YEAR !!!
---
31.10.2016
17.06.2016
Along with the completion of three novellas as well as some philosophical drafts the latest result of my labour represents a grammar to lyric poetry of the German language. Since things as such usually have to get painfully scrabbled about in various compendia, I well attempted to convey its most important principles
in cumulo
. If thus my script is of some practical value, I may be well content with. However, my dearest wish was to reawaken the interest and passion for our classical poets to a major extent and to support the reception of their opera; and if only one single man puts his pen to paper and gives himself a honest try in composing his own poem, I feel a thousandfold rewarded for my efforts in this respect.
TRACTATULUS LYRICUS PRIMAE PARTIS >>>
TRACTATULUS LYRICUS SECUNDAE PARTIS >>>
TRACTATULUS LYRICUS SECUNDAE PARTIS FINIS>>>
20.12.2015
I would like to wish a reflective Christmas and a Happy New Year to all visitors of this site! May the lucky and happy ones be humble in mind and may the Redeemer in particular befriend those who are afflicted and distressed in heart; all this, wholeheartedly, wishes the writer of these lines and also a good friend of his, to whom we owe the following fine complementary poem!
WEIHNACHTSWUNDER >>>
---
14.09.2015
A biography of the Bavarian king Louis II., who in history is known as the "fairy king", has inspired me to the following poem. His life and memorable death affected my interest to a considerable degree; in numerous of his ideas and thoughts I could, indeed, find myself, so that I attempted to raise a memorial in his honour! May thus his Manes mildly accept it as a living testimony therefore, since his fame is still unforgotten! Glory to his memory forever and … may his soul rest in peace!


---
A recent itinerary trip to Rome inspired me to the following poem – "Memories of Rome", which, as a friend recently most truly meant, could be well esteemed an apotheosis of Rome. The poem is composed, according to its metre, of alternating anapests, of which the first anapest on behalf of the anacrusis is acephalic – ergo shortened by one syllable – and in fact an iamb! It shall be dedicated to the favourable reader and modestly laid unto his hands; just as much as the poet trusts therewith to please the readers' heart, he humbly pleas to forbear if, on several occasions, he failed to meet the high pretence the reader rightly so raises on the classical poet!

!!! NEW RELEASE - HISTORICAL NOVEL "BLUT VON ALBION" !!!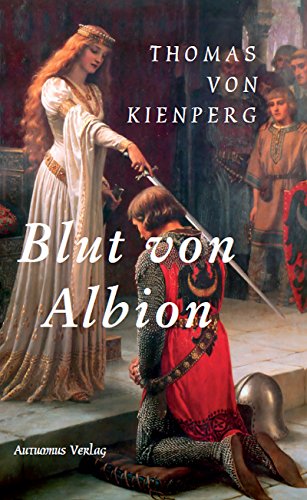 "Blut von Albion" is the latest manifestation of the romantic historic novel. Its focal point represents the story of twain enemious dynasties during the English Middle Ages, whose descendants fall in vigorous love.
"Blut von Albion" recalls the old, however eternally new motif of Shakespeares' Romeo and Juliet and is abducting us in yonder eventful times, when valiant knights still fought for the courtesy of noble Ladies and the immortal spirit of the great heroic epic was still alive.
"Blut von Albion" recounts the fortunes of the young Claire de Gaiforte, who gets abducted by the outlaws of Sherwood Forest. On the occasion of their adventurous quest for the lost Lady the young knight Godefroy and the Count of Gaiforte gradually unveil the secret of her ravishment: the track is leading to Blacktower, the castle of the Baron of Boisvert …
"Blut von Albion" is the Song of Songs of poetry and the eternal and marvellous mystery of courtesy, which even after centuries did not loose anything of its incomparable fascination!